A minimalists perfect night-time routine.
GET EVERYTHING YOU NEED WITH THE COMPLETE NIGHT-TIME SET
With that, the four-step nightly ritual is complete in just a few minutes. These products can all work their magic on your skin as you get your beauty sleep. They're even more effective when you use them together in the routine outlined above.
Getting four all-new, high-quality products is easier and cheaper with NADIA Skincare's hottest bundle. The Complete Night-Time Set collects the NAD+ Power Serum, Corrective Eye Cream, Lip Cream, and Restorative Night Cream in one convenient package. It costs less than getting all four on their own, and they all work just as well.
Try The Complete Night-Time Set
All About NADIA
Everyone knows that skincare is good for you. However, too many women think that routines costs too much time and money to keep up.
We asked ourselves, "Why does it have to be like this? "The answer: it doesn't.
That's why our founders, Stephen and Jordan, started NADIA Skincare. That's also why we invented five products that give people everything they need for a healthy glow.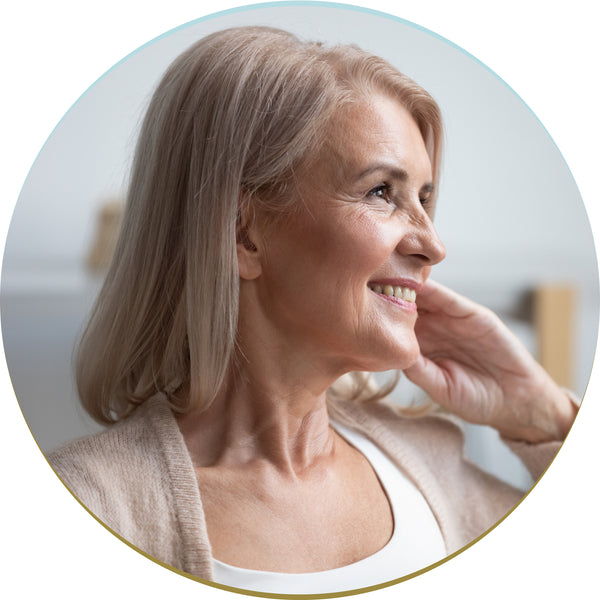 4 PRODUCTS THAT TAKE LESS THAN 10 MINUTES TO APPLY
A powerful night-time skincare routine, even when you don't have a ton of time on your hands.
How is that possible? NAD+. This ingredient, present in all our creations, can be found on your skin right now. Unfortunately, your body produces less of it over time, which contributes to a wrinkled and weathered appearance.
When you follow NADIA Skincare's routine, you successfully infuse a fresh supply of NAD+ to your skin. With just a few minutes of work on your end, that supply works its magic on your skin all day and all night.
Celebrities love to talk about how NAD+ helps them look young, but it's not just for the rich and famous. Thanks to our careful and clever concoctions, anyone can enjoy the benefits.
You don't need time or money to age with grace. You don't even need all the products on your makeup table. We worked hard to condense the entire routine into four moisturizing, multi-tasking, all-natural formulas.
Testimonials
WHAT OUR CUSTOMERS SAY
NADIA Skincare customers don't settle for less, so we provide only the best. Freshen up with our all-organic and age-defying product line!
Try The Complete Night-Time Routine
Note: results may vary with NADIA. While all our testimonials come from real customers, they reflect the personal experiences of the individuals giving them and do not guarantee specific results.